In 1945, when WPA turned 100, World War II had been raging for six years. Aware of the profound moment they were in, our foremothers commemorated WPA's Centennial modestly. That year, they wrote:
"We have, as always, had a warm meal or a clean bed for the girl who needed it. Our services have been extended to as many as we could take care of and we believe that the value of our contacts has deepened. We are proud that we have never, in our long history, discriminated because of race, religion or color." – WPA's Annual Report, 1945
This year, we turned 175 – and not without a special appreciation for those before us who navigated the social and political upheaval of their time with humble, yet fierce resolve to stay the course.
The tradition continues. Recently, a WPA graduate said, "WPA isn't out there talking about the work because they're too busy doing the work." This year, in the face of relentless reasons to grieve, we resolved to keep doing the work. Amidst a national reckoning with racism and police brutality and a devastating global pandemic, our doors remained open. We rapidly evolved our way of partnering with women. With the need for WPA more evident than ever, we updated our brand to communicate the centuries of expertise we bring to the fight for justice and our bold vision for the future.
The process of rebranding confirmed our long-standing organizational values, and those values informed the creative work that followed:
Our focus on women is unique and significant.
Our history makes us experts in the work.
We consider and address the root causes of systems involvement for women.
We believe all women have something to contribute to WPA, the larger community, and systems change.
The voices and stories of our participants are our most powerful assets.
And while our values are steadfast, our mission statement has evolved:
WPA empowers women to redefine their lives
in the face of injustice and incarceration.
Together, we forge pathways toward
freedom, safety, and independence.
This new mission features the historic inclusion and prioritization of the word "injustice," acknowledging how, for too many women, justice is not what the system has provided them. It also centers the agency of our participants, reflecting our firm belief that women are the experts in their own lives and our commitment to centering their voices in all efforts toward systems change.
From the mission, comes our new tagline: Freedom. Safety. Independence. These words anchor WPA's philosophy.
We believe women belong with their families and not behind bars.
We offer safe spaces to live, heal, and grow.
We honor each woman's experience and empower her to make supportive community connections.
Our new logo tells the WPA story: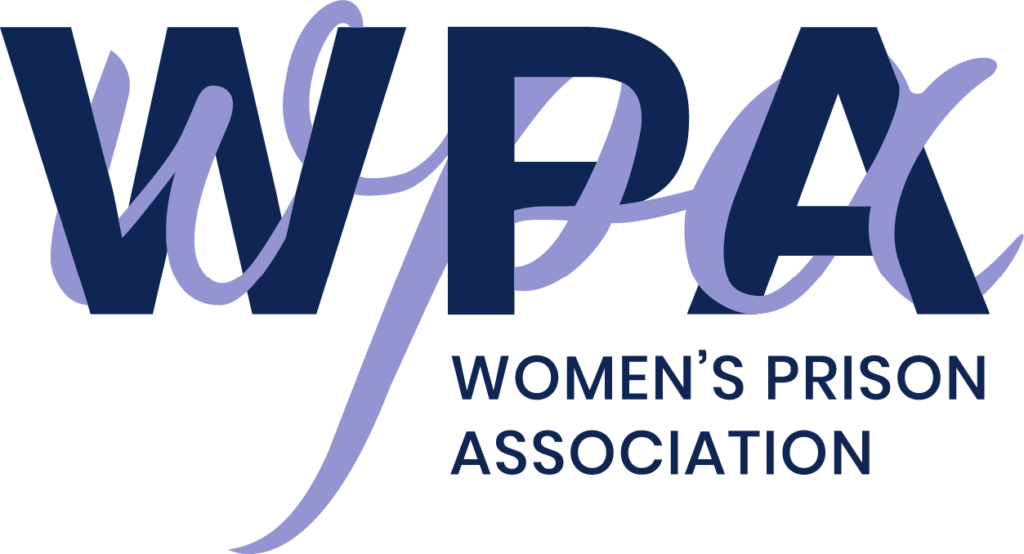 The interwoven "WPAs" represents our dual strengths as confident expert and empowering connector.
The bold navy letters symbolize the thousands of women throughout WPA's history – staff and participants alike – and our firm stance toward a world without incarceration.    
The cursive, periwinkle 'wpa' is a nod to our 175-year legacy and the personal, individualized approach we take to our work. The purple tone was chosen in solidarity with the domestic violence awareness movement – inseparable from efforts to reimagine the criminal legal system for women. 
Our new website is a simple, modern articulation of who we are and the work we do.
The placement of our "hero" on the homepage is purposeful. She stands mightily in front of the "p" to affirm that WPA centers and values women over punitive solutions like prison. Furthering this belief, the site features the real words of women on their experiences at WPA and within the criminal legal system.
Our color palette is modern and optimistic, designed to express a bright shared future. Our typography reinforces our identity as approachable, strong, and straightforward.
Visitors to the site can familiarize themselves with both the issue and WPA's impact through a simple and interactive page dedicated to facts – and our innovative responses.

The "Get Help" button is purposefully our most attention-grabbing brand color, raspberry. This button will always be visible on the page even when you navigate away from the homepage so women looking for support can quickly and easily find the support they need.
The site also honors WPA's long legacy, allowing users to meet our most inspiring leaders and explore our historical achievements.
Contemporary prison abolitionist and organizer, Mariame Kaba has said, "Pick your lane, find your people, fight like hell." We've chosen our lane on the road to justice – and we are prepared for the fight ahead. With you, we are WPA. And with your support, we will win.
In 1945, when WPA turned 100, World War II had been raging for six years. Aware of the profound moment…